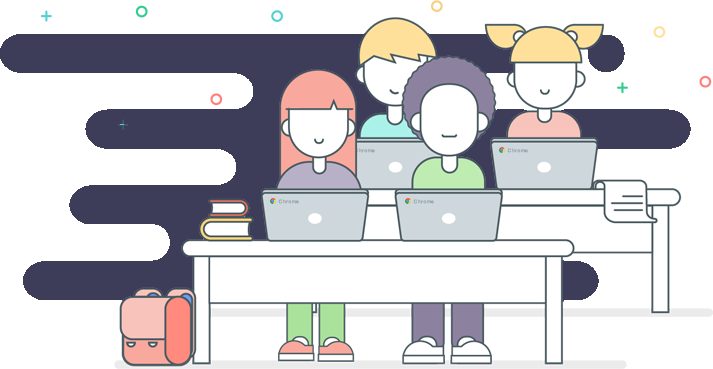 Free for Chromebooks
Features
Deploy in Minutes
Cloud-based filtering for 1:1 Chromebooks at school and at home. No proxying or SSL certificates.
Works Seamlessly at Home
Location-based policies for when 1:1 devices are taken off campus.
Granular K-12 Policies
Whitelist sites, allow/block by categories, apply rules by school or district, it all adds up to a safer Internet for students.
Cyberbullying and Self-harm Detection
Securly's AI uses natural language processing to look for and flag any signs of cyberbullying or self-harm across social media.