Enterprise Security meets K-12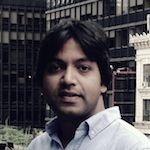 Vinay
Mahadik
Co-Founder/CEO
Vinay has over 12 years of experience in the network security space working at Qualys as a vulnerability engineer and later at McAfee as a senior manager leading the next generation firewall, botnet and intrusion prevention teams and was the primary inventor on several patents there. He and his wife spend most of their free time running after their three year old. He loves cars, electronica and tropical islands. Vinay holds a Masters in Network Security from NCState, and an MBA from The Wharton School.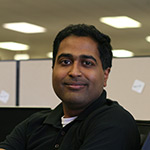 Bharath
Madhusudan
Co-Founder/CTO
Bharath has over 10 years experience in the network security space. Most recently he was an architect at Huawei-Symantec where he designed the application firewall and intrusion prevention components of their next-gen security product. His passions include travel (countries visited include Syria and Cambodia) and learning languages (intermediate Mandarin and able to read 1000 characters). He holds a Masters in Network Security from Washington University.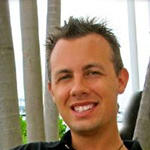 Anders
Johnsson
VP of Sales
Anders has 16 years of experience working in education technology, specifically with IT security and web filtering solutions. He co-founded a K-12 web safety solutions company in 2004, and led the business on a path of consistent growth resulting in a large presence in over 15 states and unprecedented customer retention. Anders joined Securly in 2014, and brings with him a strong motivation to help school IT staff, a technical background, and a passion for business leadership. On his free time you will find him traveling, flying planes, or jumping out of them!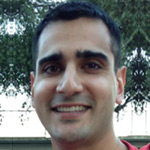 Awais
Director of Demand Generation
Awais is a former math teacher with ten years of experience in education, including work with Khan Academy and Chegg. Awais received his MBA from the Berkeley Haas School of Business.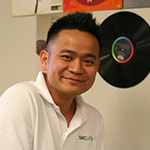 Due
Generalist Software Hacker
Due is a full stack web developer who handles design, html/css, and jquery - at the one end, to backend php and big-data analytics - at the other.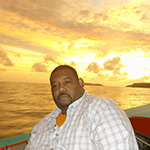 Maurice
Technical Support Ninja
Supporting diverse technical environments for 17 years, Maurice does not believe in if, try, can't, almost or maybe. Looking for a company that never drafts new ideas with old thoughts he found Securly.
Neeraj
VP of India R&D Operations
Neeraj has more than 12 years of experience in the Enterprise Network Security Domain, most recently as a Threat Research Specialist with McAfee He is the primary inventor on 2 patents and has designed several malware research infrastructures and security visualization tools.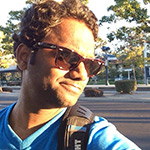 Amar
Quality Assurance Ninja
Amar brings rigorous QA testing and process to our agile startup. He covers QC on Securly's website and filtering at one end, to performing penetration testing of the entire system on the other.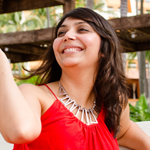 Nikita
Principal Designer
Nikita brings over 10 years of design experience to Securly. She is able to take complex concepts and interactions and make them simple, compelling, and meaningful. She loves to travel with her family in her free time.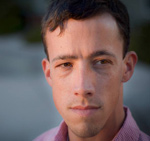 Paul
Web Dev/Creative
Paul recently moved to the Bay Area from Detroit, MI and brought many talents and a young family with him. Design, development and producing results are the key skills he adds to our team.
Marisa
Content Marketer
Marisa is currently a student at UC Berkeley. She has experience in organizing non-profit K-12 education initiatives and is a weekly contributor to the Securly Blog.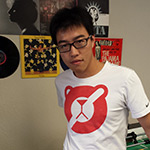 Yisha
Software Engineer
Yisha is new to Securly and brings many talents in data mining, natural language processing and network system area. He loves traveling and hiking and is good at skiing.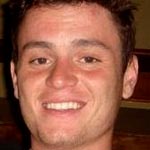 Jon
Regional Sales Executive
Jon's passion for customer relations led him directly to Securly. His willingness to help others and build relationships instantly became contagious around the office. Jon's experience includes 3 years of selling IT related services to school districts.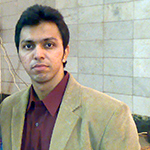 Amit
SEO/ Web Analyst
Amit has come with a vision to build systems and protocols internally that ensure all content is optimized across all platforms and user experiences. Promote both offsite and onsite activities and also the interactions that build ranking, profile and traffic.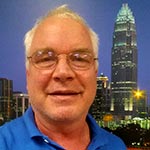 Eric
Business Development Professional
Eric has been involved with customer service and sales throughout his career. Always interested in technology, he enjoys new challenges. He has eclectic tastes in food and music and enjoys life.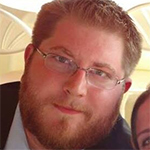 Brandon
Sales Engineer
Brandon has over 7 years of experience as a senior engineer, working closely with complex deployments of various network security products, including web filtering and bandwidth management appliances.
Buddy
Sales Engineer
Buddy has over 5 years of experience as a System Administrator, working closely with clients to optimize their network for maximum efficiency. From NC to AZ and back, he realized NC is where home truly is.
Greg
Regional Sales Executive
Greg is a Charlotte native and a graduate of the Univ. of South Carolina. He has experience managing a dedicated sales support team and running an entire inside sales team which handled national and international accounts ranging from ESMB to Enterprise companies.
David
Regional Sales Executive
David has developed a passion for sales and a knack for customer relations. While he has an extensive sales background in the sports industry, David's greatest strength is that he thrives on challenges, and he is motivated to help others and make an impact in the tech industry.
Board of Directors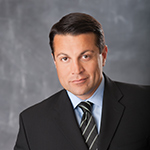 Tony
Ayaz
Board of Directors
Tony is currently the CRO at FOUNDER.org Capital, an investor and company building program. Tony also severs on the Board of Directors at Zoomdata and Securly. Tony has helped build and scale successful disruptive companies in Silicon Valley from start-up to IPO for more than 15 years. Tony's experience spans domestic to international markets across different management roles. Tony previously served as Entrepreneur in Residence at NovakBiddle Venture Partners working with Big Data and Security portfolio companies and was Vice President-Sales at Splunk (SPLK) helping develop strategy and sales across N. America, Europe and Public Sector markets since product launch in 2005. Tony was also an early employee at Wily Technology (CA), BEA Systems (ORCL), Azul Systems and SoftChoice Corp (SO). Tony graduated from the University of Arizona and resides in California.
Securly described in a few words!
Enterprise Security Experts
Architects from McAfee & Huawei-Symantec.
Elegance trumps Bloat
"A product that needs a manual is DoA."
Did we mention we love foosball?
Our cure for stress and tendonitis :)