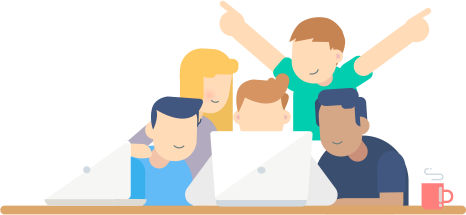 About Us
What we started
Securly develops solutions that keep kids safe online, at school, and at home. From tools that help adults create a kid-friendlier Internet, to an AI that recognizes signs of bullying and even intuits risks of self-harm, Securly breaks new ground and innovates to meet modern problems head on. For every child that we empower to stand strong, for each kid that chooses hope over hopelessness, Securly is motivated to continue forging ahead.
Why we started
Securly was founded in 2013 with a single intention: to keep kids safe online. To accomplish this, the founders combined decades of experience in enterprise network security with an entrepreneurial and pioneering spirit (as well as the cool-headed temperament of a high-stakes gambler) to create the critical solutions becoming necessary in an increasingly digital world.

Leadership Team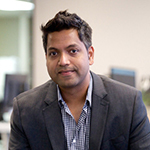 Vinay Mahadik
Co-Founder/CEO
Vinay's career is deep-rooted in tech. From a vulnerability engineer at Qualys to later as a senior manager at McAfee, Vinay was imperative in next-generation firewall, and listed as inventor on several patented technology products. He received a Masters in Network Security from NC State, and an MBA from the Wharton School.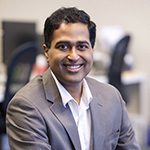 Bharath Mahusudan
Co-Founder/CTO
Bharath spent over 10 years steeped in network security. He designed the application firewall and intrusion prevention components of the next-generation firewall at Huawei-Symantec. He received his Masters in Network Security from Washington University in St. Louis.
Outside of EdTech, Bharath has a linguist's passion for language and Phileas Fogg's love of travel.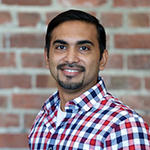 Neeraj Thakar
VP R&D
Neeraj has spent more than 15 years in the Enterprise Network Security Domain, including as a Threat Research Specialist with McAfee. He is the primary inventor on two patents, and designer of several malware research infrastructures and security visualization tools.

"At the end of the day, we derive a sense of reward from the fact that we are saving kids' lives. As a technologist, I enjoy working on a best of breed solution. I love everything about my job."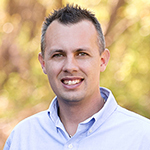 Anders Johnsson
VP Sales
Anders has over 15 years' experience in education technology, with a focus on IT security and web filtering solutions. In 2004, he co-founded a web filtering company aimed at K-12, expanding across markets in over 15 states. In 2014, he joined Securly as VP of Sales, bringing with him a strong motivation for EdTech, and a passion for business leadership.

"Being part of pioneering company with a game-changing solution for student safety is the thrill of a lifetime for me. I love that we only hire the best talent we can, and that everyone's committed to saving children's lives. In that way, we have a higher purpose in what we're doing."
Board Member

AMIT PATEL
Amit Patel is a Partner at Owl Ventures. He has experience scaling several education startups and is deeply committed to building new organizations that will create sustainable and higher quality education solutions.
Owl Ventures is a venture capital fund that invests in the world's leading education technology companies.

Meet our investors & partners